FIRST AID COURSE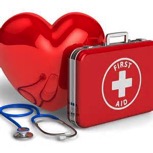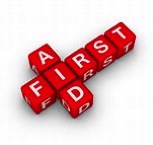 Duration: 2 Days (approx.)
Location: Miami, QLD
Product code: FAC2018-19
FIRST AID COURSE

Performed first AID!!
With this course you be able to help anyone in need.
The word FIRST AID it explains itself in what you will be able to provide or assist anyone in need,
by doing these course you be able to implement duty of care to anyone at any
age or any situation that it may arise.



Keep in mind that we are not doctors by doing this course but we
have a duty to help anyone in need.
What you will learn?
1) Respond to emergency situation
Performance criteria specify
the level of performance needed to demonstrate achievement of the element.
Recognise an emergency situation
Identify, assess and manage immediate hazards to health and safety of self and others
Assess the casualty and recognise the need for first aid response
Assess the situation and seek assistance from
2) Apply appropriate first aid procedures
Perform cardiopulmonary resuscitation (CPR) in accordance with Australian Resuscitation Council (ARC) guidelines
Provide first aid in accordance with established first aid principles
Display respectful behavior towards casualty
Obtain consent from casualty where possible
Use available resources and equipment to make the casualty as comfortable as possible
Operate first aid equipment according to manufacturer's instructions
Monitor the casualty's condition and respond in accordance with first aid principles
3) Communicate details of the incident
Accurately convey incident details to emergency response services
Report details of incident to workplace supervisor as appropriate
Maintain confidentiality of records and
information in line with statutory and/or organizational policies

4) Evaluate the incident and own performance
Recognise the possible psychological impacts on self and other rescuers involved in critical incidents
Participate in debriefing to address individual needs
When can I start this course?
The Foundation Skills described
those required skills (such as language, literacy, numeracy and employment
skills) that are essential to performance.
Foundation skills essential to performance are explicit in the performance criteria of this unit of
competency.
Gear Required for Drift Diver Course
You will need to obtain your FIRST AID KIT tools that can be bought at ST Johns Ambulance, or when you are ready to start
we can organized to be here before commencement of your course.
Follow Next steps
A few sample easy steps
Get in contact with us by Phone or email us your enquiry
Sign up online on (BOOK THIS COURSE NOW)
No Medical Requirements (Unless there is mayor health issues)
Medical declaration to be completed on site before the course start
At the end of the course you will received a notification and receive your
FIRST AID certificate or it can be mail to you.
WELCOME TO THE SCUBA DIVE WORLD